We get it - you're busy saving animals! You're short on time, so we've made it easier than ever for you to help pets find their way home. Take a few seconds to create an account for your shelter through our web portal. We will highlight your shelter to nearby users, and you will be able to quickly create lost/found pet posts to reunite lost pets with their people as quickly as possible.
Following these simple steps to help pets in your are: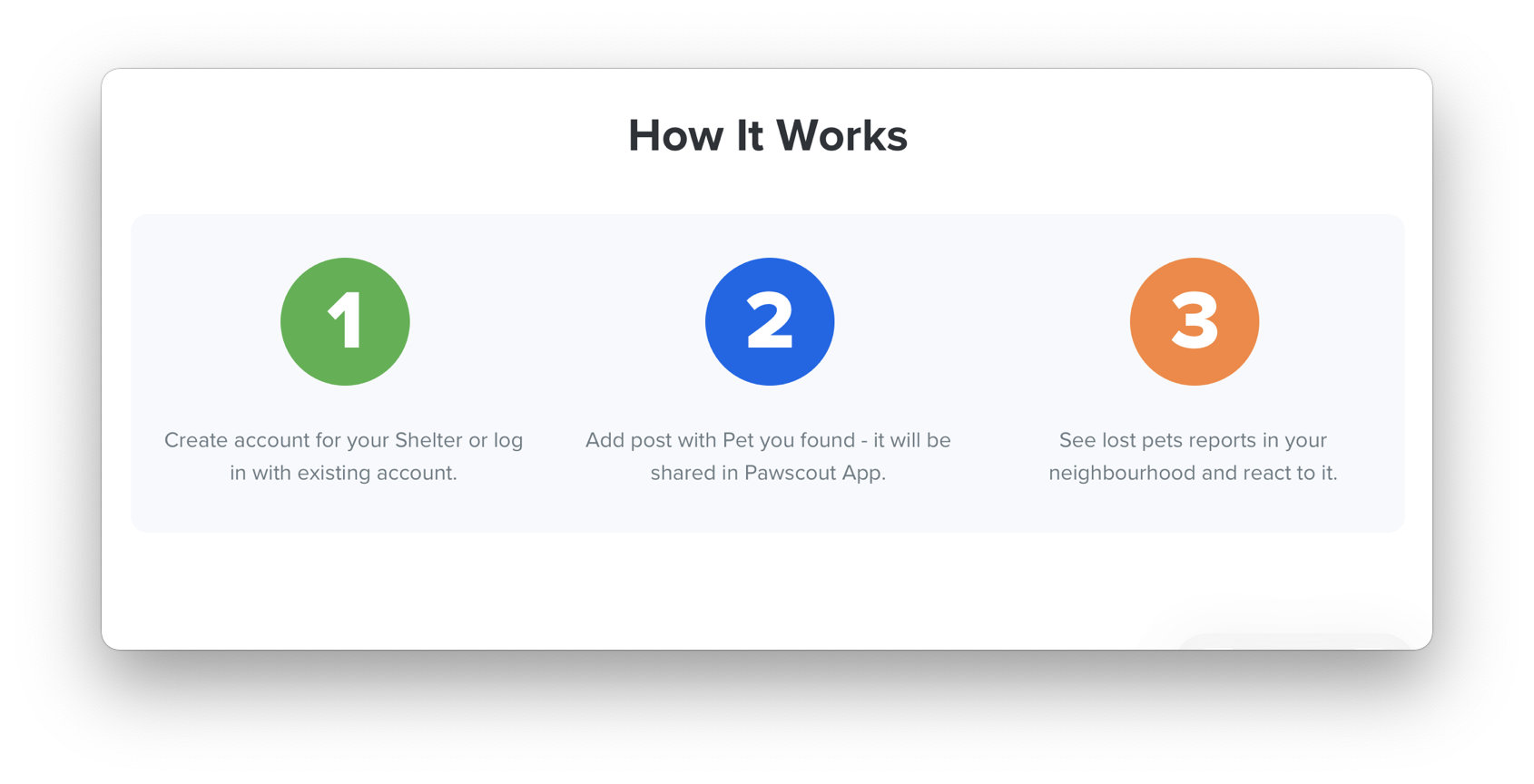 Create Your Account - If you've never created a Shelter account with Pawscout, follow the prompts to create a new account and invite shelter employees so your lost/found pet activities are consolidated in one place. We need your physical and email addresses to help pet parents find their pets as quickly as possible.

Creating a Found Pet Post - Creating a found pet post only takes a few seconds, but the more detail you provide, the better. Pawscout will automatically broadcast your post - like an "Amber alert" for pets - to nearby Pawscouters. Completing all of the data fields will help Pawscouters see that you found their pet. Creating a post will also highlight your shelter to the nearby Pawscout community.

Helping Lost Pets in your Area - View Lost Pet Posts in your area to see if the pet you've found has been reported as lost. Also, you'll have the option to edit your Found Pet Post and end the search for lost pets after they've reunited with their pet parents. Woo hoo!
Once you've established your Pawscout Shelter account, invite others within your organization to join. Anytime someone within your organization creates a Found Pet Post, Pawscout will highlight your shelter to nearby Pawscouters.