When your Tag is set up correctly, you will sometimes see "Searching for Pawscout Tags ..." displayed on your My Pets view. Pawscout needs Bluetooth AND Location Services enabled on your phone to detect nearby pets/tags. Tap here to make sure your phone is properly set up to use Pawscout.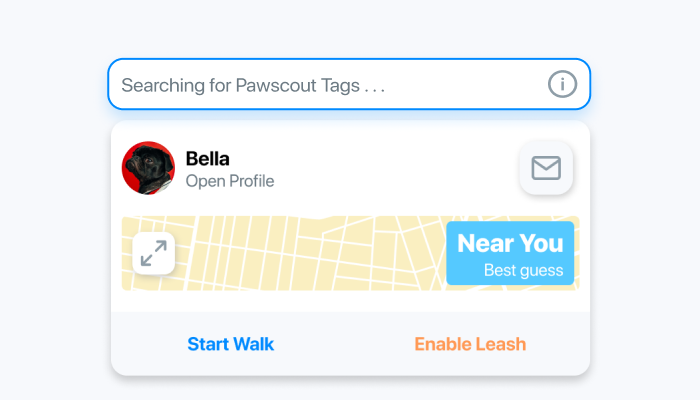 Can't find a tag (tap to resolve)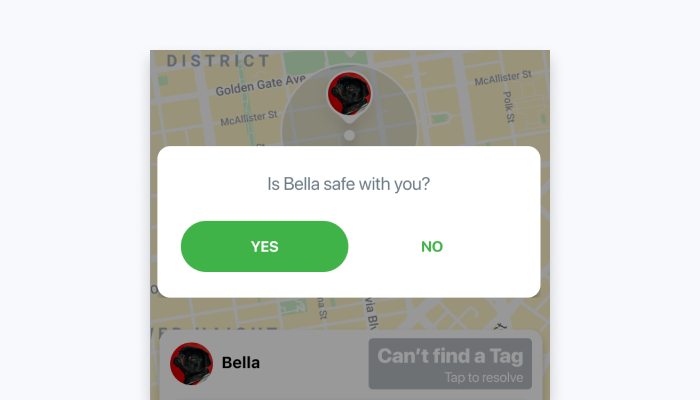 Tapping on the map will show you the last known location of your pet/tag, as indicated by the grey circle. Selecting "Tap to resolve" will ask you whether your pet is safe with you. Please select the appropriate response as follows:
Yes - Pawscout Tag is near you but the Pawscout App is not detecting the Tag
No - Pet is lost and you want to create a Lost Pet Post so other Pawscouters can help you find your pet
Near You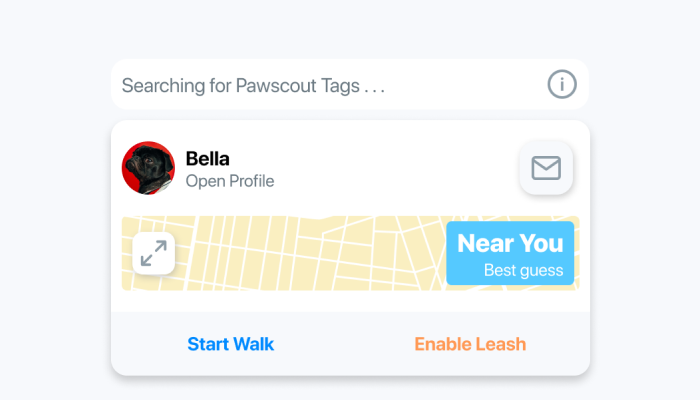 Your App will appear as above when you are near your pet. Please keep in mind that Pawscout is only able to determine if your Tag is near you, and will sometimes display the approximate location of your Tag on the map. The distance in the blue distance estimator box pictured above will increase when you move farther away from the Tag, and decrease when you move closer.
You will not see "Searching for Tags..." if all of your pets are being detected.
Near (Pet Parent or Guardian)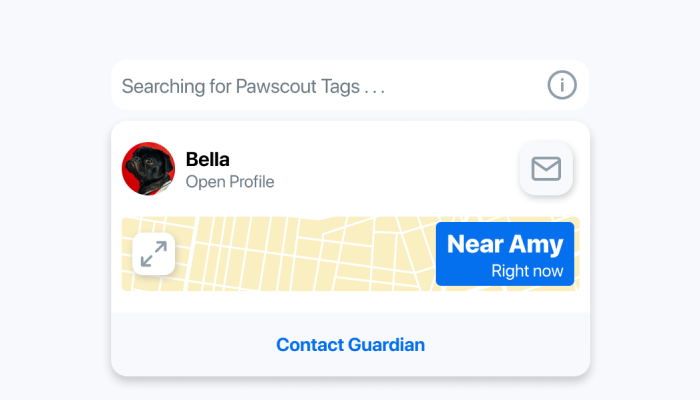 When your pet isn't near you but is near a Guardian or Pet Parent in your petwork, Pawscout will show that your pet is near them. Need to tell them when you'll pick up your dog? We've made it easy for you to contact them from within the Pawscout App if you tap "Contact Guardian."